THE BUTT BRA™
THE FIRST PUSH-UP BRA FOR YOUR BUTT
WIDER HIPS, LARGER BUTT & A FLATTER STOMACH INSTANTLY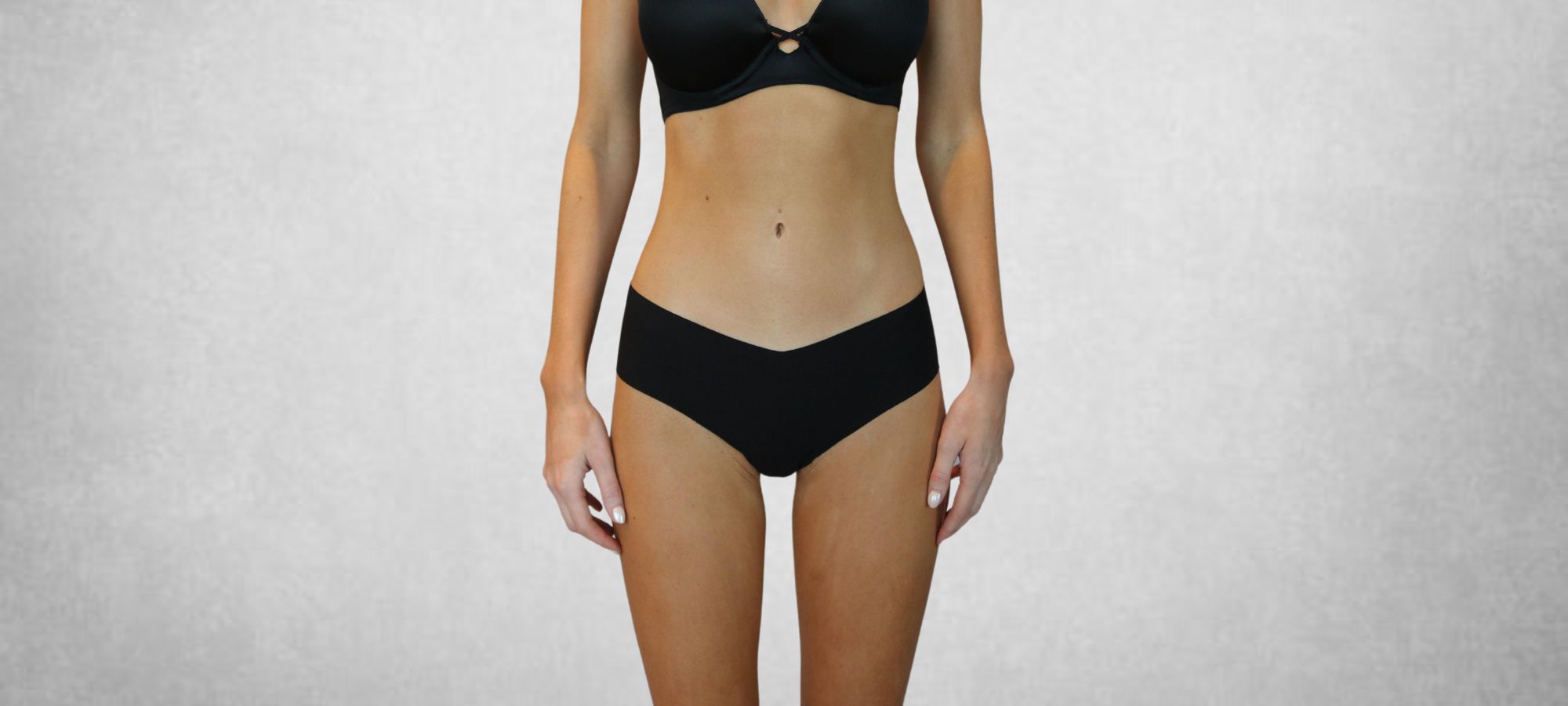 WITHOUT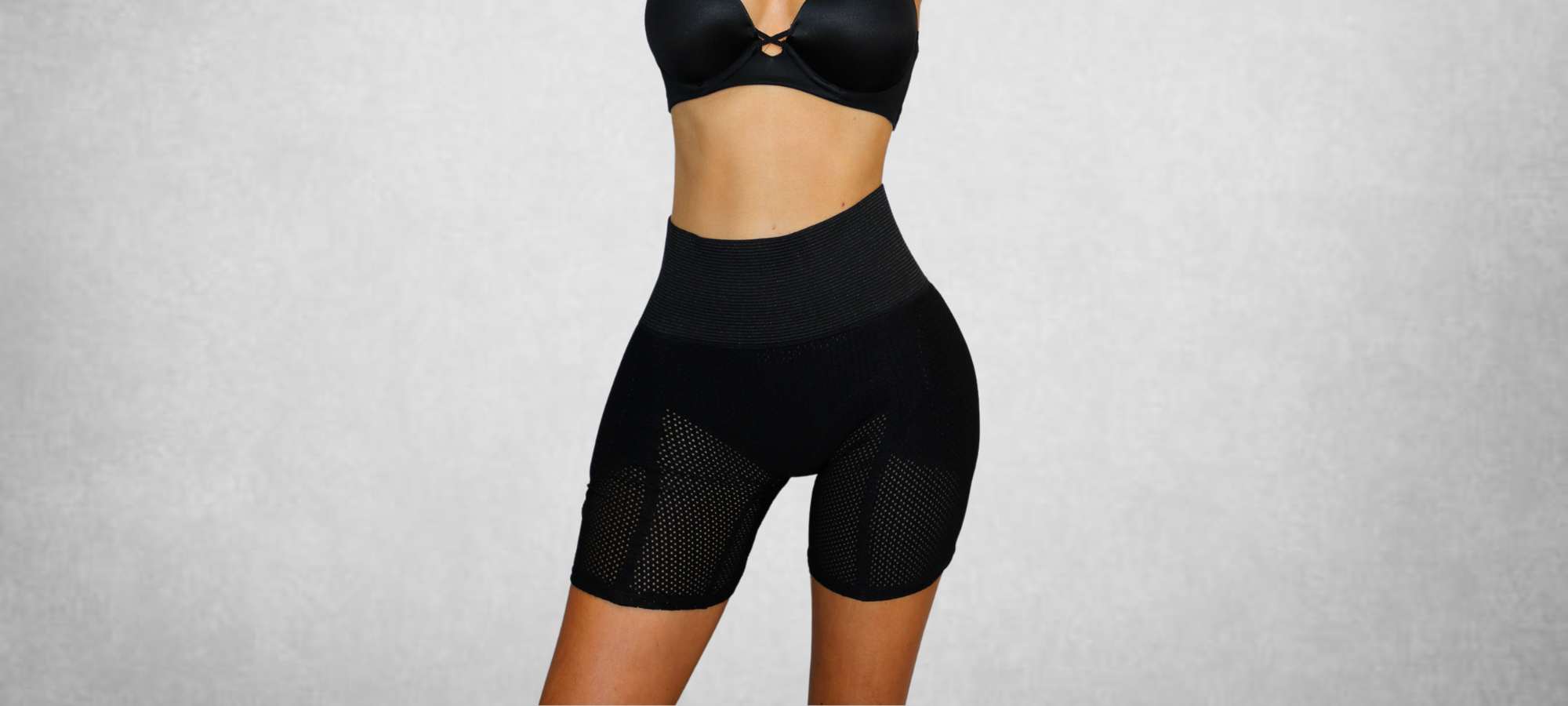 WITH
WITHOUT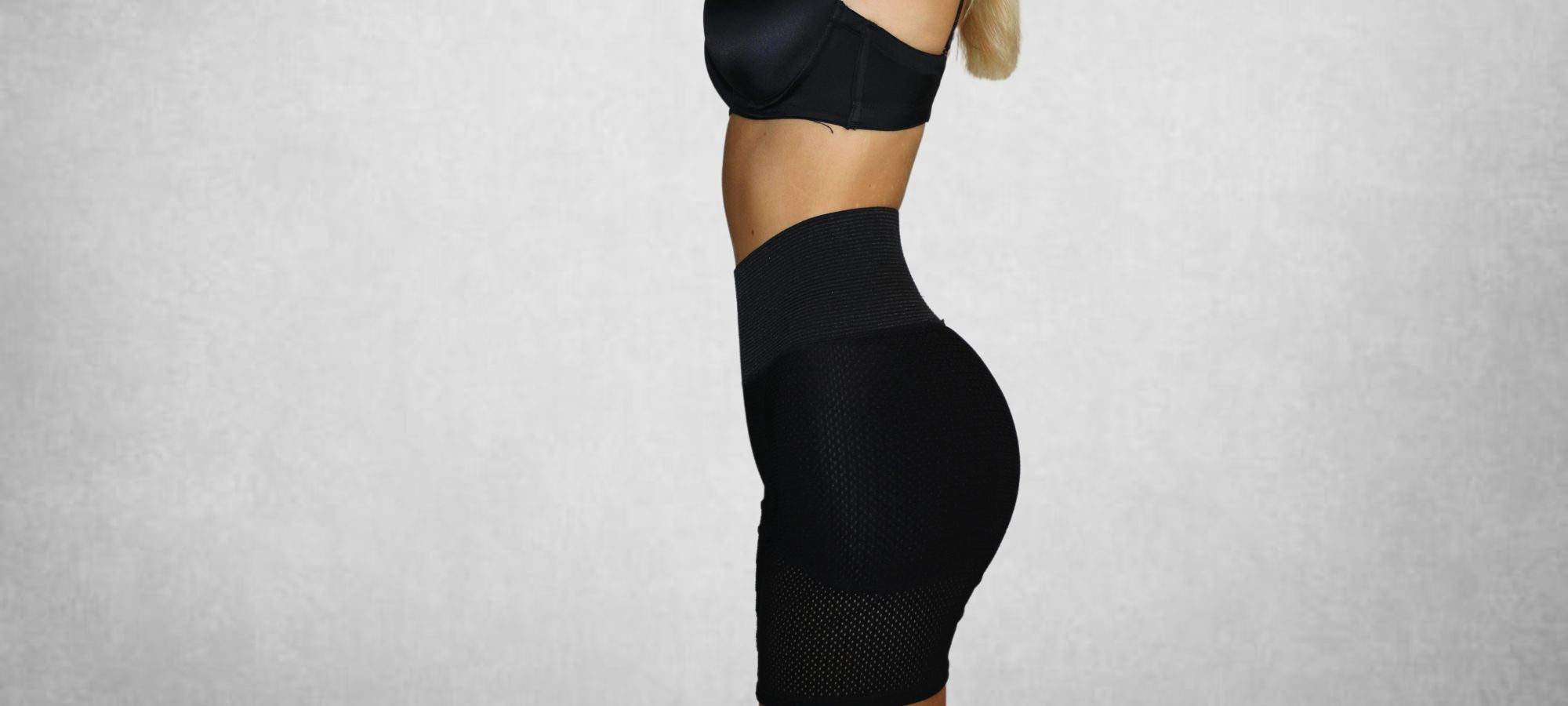 WITH
THE BUTT BRA™
VIEW COLLECTION
Save $21.00
Save $21.00
Save $18.00
Save $18.00
Save $40.00
Save $40.00
Compare the features of The Butt Bra™
Find The Perfect Butt Bra™ For You
Get the best shapewear for your kurvs with our comparison table of The Butt Bra™. Our table breaks down the features of each Butt Bra™, so you can find the perfect one for your needs. Kurvwear's uses padding and compression technologies to give you wider hips, a larger butt & a flatter tummy instantly. Discover how the Butt Bra™ can transform your silhouette & boost your confidence.
SHOP ALL
Sculpting & Shaping Memory Mesh
Lower Stomach Compression
Full Hourglass Stomach Compression
Kurvwear Guides
Your comprehensive guide to all things shapewear: learn about shapewear, padded shapewear and more. We've done the research to help you select the ideal figure-enhancing and confidence-boosting shapewear for you.
View all
Normal Shapewear vs Padded Shapewear
6.1%
Complication & Fatality Rate
Despite the high complication and fatality rates associated with permanent plastic surgery procedures, their popularity continues to rise.
It was this concern that led Alisha Athreya, the Founder of Kurvwear, to create a safe alternative to plastic surgery.
After her friend was hospitalized due to internal bleeding complications following a Brazilian Butt Lift; Alisha spent 9 months making 37 samples before created Kurvwear's Butt Bra™ was perfected.
Kurvwear is a rebellious, yet, progressive approach to traditional shapewear that empowers women by providing them with a garment that gives them the liberty to embody their individualised idea of beauty in a safe, non-invasive manner.

Our mission is at the core of everything we do - it drives us forward.
OUR STORY
Your Questions, Answered
For any other questions, please contact our customer support team below.
Average answer time: 48h
CONTACT US
Why did you create The Butt Bra™?

The Butt Bra™ was created after our founder's friend had been hospitalised from internal bleeding issues after her BBL. The Butt Bra™ is an instant way to achieve a smoother, curvier body safely.
How do I customise The Butt Bra™ for my body?

Since every body is unique in terms of bone structure and curves, there's no one-size-fits-all solution for The Butt Bra. However, you can customise the shapewear to fit your body by adjusting the padding inserts. For instance, if you want wider hips, adjust the inserts forward; if you want a larger butt, adjust them backward; and if you want both wider hips and a larger butt, place the inserts in-between. This allows you to create a customised, flattering silhouette that accentuates your curves in all the right places.
Why is The Butt Bra™ better than traditional shapewear?

Traditional shapewear is often a preset compressive structure that is designed to flatten curves and make people appear as thin as possible based on the beauty standard that "thinner is better." However, The Butt Bra™ by Kurvwear offers a different approach, providing a 100% customizable padded shapewear concept that liberates women into embracing their individuality and redefining what beauty means to them. By offering shaping, sculpting, support, and padding enhancement, The Butt Bra™ allows women to achieve their desired silhouette without compromising their self-confidence or individuality. This approach reinforces Kurvwear's ethos of body positivity and reminds women that they don't need to conform to societal beauty standards to feel beautiful.
Can the Butt Bra™ be seen under clothing?

The Butt Bra™ is designed to be invisible under clothing, thanks to our use of a specialised herringbone stitch that is not only strong, but also flat. To further ensure invisibility, we've inverted the stitch so that the seam is against your skin, allowing your clothing to lay flat on top. During development, we tested various padding thicknesses to ensure a natural and subtle enhancement of your curves. The padding is thickest in the center and gradually tapers towards the edges, with a thickness of only 1mm at the edges for seamless blending into your skin. The adjustable padding moves with your body, providing a natural look and feel throughout the day. We made 37 samples before perfecting the design, prioritising a subtle and natural enhancement that is completely invisible under clothing.
Will The Butt Bra™ give me an unnatural or exaggerated look?

The Kurvwear Butt Bra™ is designed to provide a natural and subtle enhancement to your curves. During the development phase, we tested various padding thicknesses to ensure that the padding is thick enough to enhance your curves, yet subtle enough to blend seamlessly into your skin. The padding is thickest in the center and gradually tapers towards the edges, ensuring that it provides a natural look without adding any bulk or exaggeration. With The Butt Bra™'s padding being adjustable, it moves with your body to maintain a natural look as you go about your day. Our priority has always been to give you a subtle, natural enhancement that is invisible under your clothing, so you can feel confident in your skin while we worry about your Kurvs. 
Will I look completely unrecognisable when I wear the Butt Bra™ vs. when I take it off?

Similar to the effect of a push-up bra, The Butt Bra™ is designed to provide a subtle and natural enhancement to your curves. It's not meant to drastically alter your appearance, but rather enhance what you already have. The padding is strategically placed to enhance your curves while still maintaining a natural look. Additionally, the Butt Bra™'s customisable padding ensures that it moves with your body as you go about your day. So, while you will notice a difference in your appearance with the Butt Bra, it will not make you look unrecognisable when you take it off.
Can the Butt Bra™ be worn everyday or is it only for special occasions?

We believe that when you look good, you feel good, and that's why our Butt Bra™ is designed for everyday wear. By enhancing your natural curves and smoothing out any trouble areas, the Butt Bra™ will give you the confidence you need to tackle whatever challenges come your way. Whether you're headed to work, running errands, or enjoying a night out with friends, our versatile shapewear will help you look and feel your best. So why limit yourself to special occasions? With Kurvwear, you can make every day a confidence-boosting experience.
How do I find my perfect size?

Kurvwear's Size Chart provides both an international size conversion chart and measurements to assist you in finding the ideal size.

If you are in-between sizes, we recommend sizing down. The Butt Bra is made using a memory mesh material that conforms and adjusts to your body over time, providing a customized fit for your body.
How long does shipping take?

Kurvwear is a New Zealand founded company with two fulfillment warehouses; one in NZ and one in the USA. If the item you order is out of stock in one location, we will ship it from the other location depending on availability. In the event that your order is out of stock in both the NZ & USA warehouse, we will ship your order directly from our manufacturer. We are constantly manufacturing inventory to ensure that we have stock available to meet demand.

Before your order is shipped, our customer support team will email you to let you know which facility your order is being shipped from and provide you with an estimated delivery timeframe. For overall shipping timeframe estimates, please click here or contact our customer support team for more information.
What is the return policy if it doesn't fit or meet my expectations?

If you are not satisfied with your Butt Bra™, we offer a 14-day return policy from the date of delivery.

The item must be in new, unused condition with all tags attached and in its original packaging.

To initiate a return, please contact our customer service team at help@kurvwear.com with your order number and reason for return. We will provide instructions for returning the item and issue a refund once we receive the returned product. Please note that shipping costs are non-refundable and customers are responsible for return shipping costs.
For any other questions, please contact our customer support team below.
Average answer time: 48h
CONTACT US
The Reviews Are in...
NATURAL-LOOKING AND WONDERFUL
I have somewhat deep hip dips that are also asymmetrical because of my scoliosis. I'm a firm advocate for loving your body, and my hip dips themselves don't bother me, but their lopsidedness gets to my self-esteem. These shorts smooth me out PERFECTLY!!! I feel so much more symmetrical, sexy, and confident wearing these. They are unnoticeable under clothing (I've worn them under skinny jeans, dresses, and wide pants. They probably would show up under leggings, but I haven't tried). If it was a more dramatic change in body shape I probably would've returned them if I'm being honest, but they are so natural looking — I feel like they give more of a smoothing and filling-in-the-gaps effect as opposed to augmenting far beyond the shape I already have. They are so easy to wash as well. I can't recommend these shorts enough!
LOVE IT AS MUCH AS THE BUTT BRA HIGH
After ordering the butt bra High, I have decided to purchase the Butt Bra Low as I was very satisfied with my previous order. It did not disappoint! I will surely continue to support this brand as they have given me a lot of confidence with how I look. All the best to the team!
IN LOVE!
Best shapewear there is! Soo happy there's finally a NZ/AUS business starting this empire and working towards making women feel better in their bodies! I have completely changed how I feel about myself! Body insecurity has ALWAYS taken a toll on myself, after putting this Kurv Short on I was blown away! Had to look in the mirror twice to make sure it was me haha. Keep up the awesome work, can't wait to see upcoming wears!
RECCOMEND!
Shipping took a while but it was worth it! I love my kurvwear I wear it every day. I used to be curvy but since I was diagnosed with Lupus i have lost a lot of weight and my butt has shrunk with it haha kurvwear has made me feel good again.
AMAZING
Honestly, this is one of my best purchase EVER. This is sooo comfy, and looks extremely natural. You can't see it under clothes. I LOVE it, I always hated my hips dips and now I can wear whatever I want. Thank you so much for this.
GREAT GIFTS
I have ordered a couple of times from this brand and they are the best shapewear I've ever worn! It doesn't roll down in the stomach area like other brands and is super comfortable. Even when it's hot, the fabric allows my skin to breath so it doesn't feel hot and itchy. Highly recommend to be given as gifts for your favorite persons!
WELL BUILT SHAPEWEAR
Hands down, really good quality shapewear! The padding isn't too obvious gives me the illusion of an hour glass figure! I love it so much!
STARTED AS A GIFT & BOUGHT 1 FOR MYSELF
I bought my friend your shapewear and she loved it so much, I just had to get it! Was definitely not disappointed with what I got! Boyfriend even asked if I've been going to the gym more often since my butt looked so good lately. He was definitely shocked when he found out that they were just shapewear since they looked so natural!
MY BUTT LOOKS SO GOOD
Whenever I wear these, I can't stop staring at my butt!! They have never looked so good!! If you're lacking an ass, I HIGHLY recommend getting these. Wearing these have definitely boosted my confidence!
PERFECT SHAPEWEAR FOR ME
I find it really hard to admitting this, but I was extremely insecure about my body and was even looking into getting an invasive procedure like BBL. When I saw this product on TikTok, I decided to give it a try since the cost of these shapewear is definitely less than getting the BBL and thought it was worth a shot. Now I can finally say that I definitely DO NOT need the BBL anymore! These are perfect and make me feel so sexy.
HAS BOOSTED MY CONFIDENCE
Wearing these amazing Butt Bra have definitely boosted my confidence when wearing clothes that are form-fitting. And after hearing the story behind why these products were created, I can close my eyes and know that I have supported a brand that is helping other women like me with insecurities about their bodies.
DIDNT LIKE HOW I LOOKED BEFORE
Everytime I wore a bodycon dress or anything remotely tight, I always felt ashamed because I had a big lower tummy AND awkward hip dips. I think I've found the jackpot when it comes to shapewear that cinches my stomach and adds support to my hips.
HIP DIPS BE GONE
The awkward look with my hip dips are now no longer visible when I wear my Butt bra . Glad that I was able to find these products! 100% recommend them to anyone who is on the fence about purchasing these.
AMAZING RESULTS!
Oh my goodness. Where do I even start? First of all, one of my biggest insecurities is looking like a flat stick. :( I ordered the butt bra with 0 expectations and came out so surprised. I now have a visible waistline! Soooooooo happy that I feel and look sexy with tight clothes.
GREAT FIT, VERY HAPPY
Great product, my fav part is the material that is used. Its very breathable and as it gets hotter, this is the best shapewear to wear. I dont find myself sweating as much because of the material. the fit is also great.